10 fun things to do while in Marrakech
Marrakech is a vibrant city with a rich cultural heritage that offers a plethora of activities to do for tourists. Whether you are interested in exploring the history and architecture of the city, trying out delicious Moroccan cuisine, or simply relaxing in the exotic atmosphere, Marrakech has something for everyone. Here are ten fun things to do in Marrakech:
Visit the Majorelle Garden:
The Majorelle Garden is a botanical garden that was created by the French painter Jacques Majorelle. The garden is home to a variety of exotic plants and trees, as well as a museum showcasing traditional Moroccan art and culture.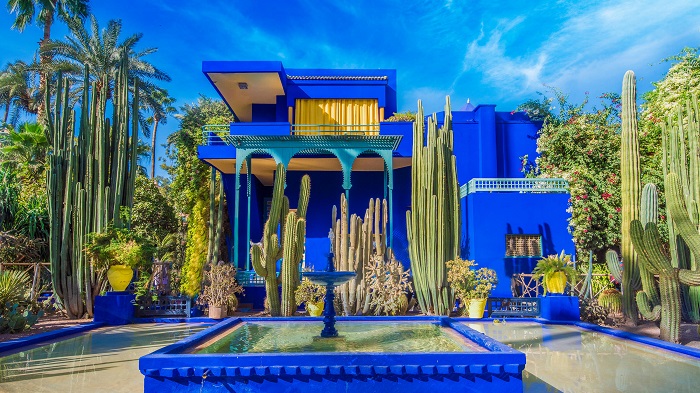 Experience the Souks:
Marrakech is known for its bustling markets, or souks, where you can find everything from spices and textiles to pottery and jewelry. Exploring the souks is an excellent way to immerse yourself in the local culture and practice your bargaining skills.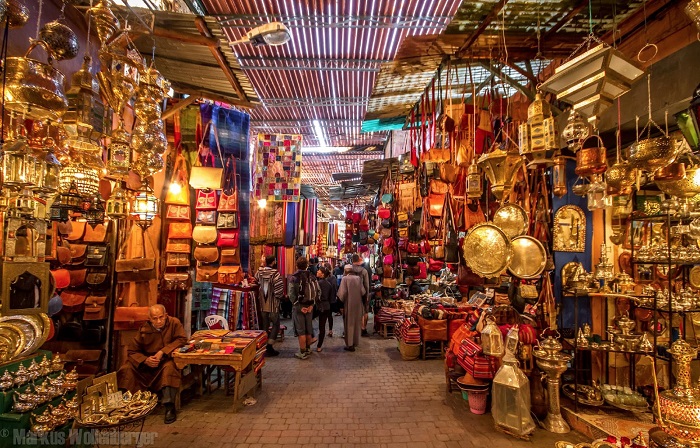 Explore the Koutoubia Mosque:
The Koutoubia Mosque is the largest mosque in Marrakech and is famous for its towering minaret. Non-Muslims are not allowed to enter the mosque itself, but you can admire its beautiful architecture from the outside.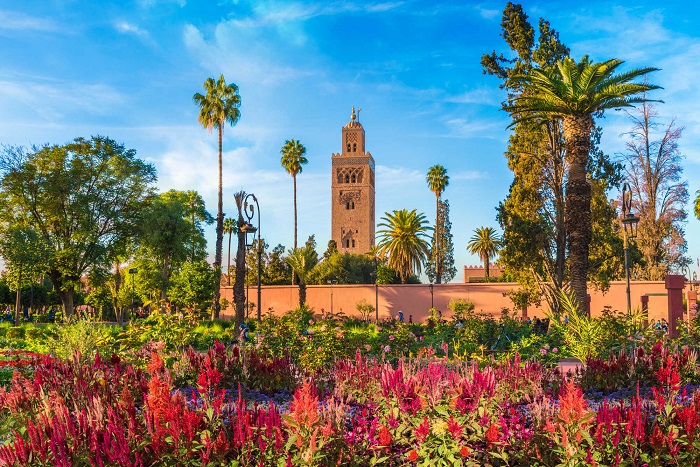 Try Moroccan cuisine:
Moroccan cuisine is known for its rich spices and flavors, and there are plenty of restaurants in Marrakech where you can try traditional dishes like tagine and couscous. Be sure to also try a cup of mint tea, which is a staple drink in Morocco.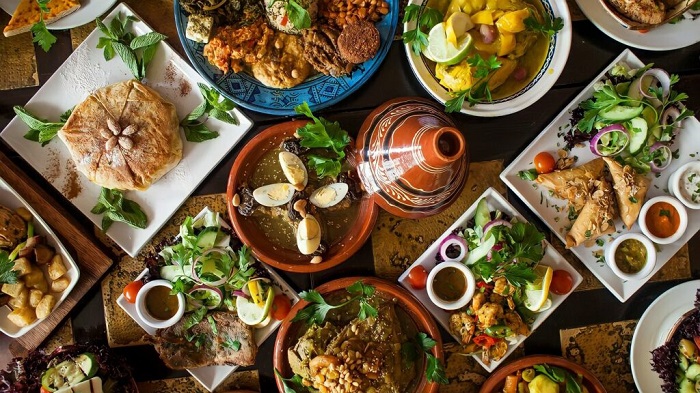 Visit the Bahia Palace:
The Bahia Palace is a stunning palace complex that was built in the late 19th century. The palace features beautiful gardens, intricate mosaics, and stunning architecture that will transport you back in time.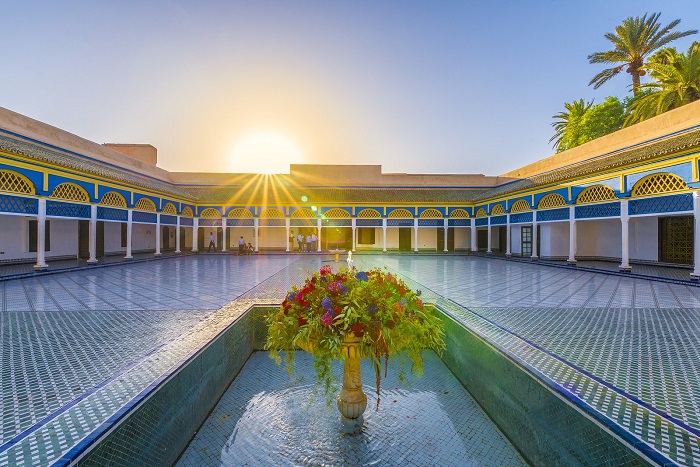 Take a hot air balloon ride:
For a unique perspective of Marrakech, consider taking a hot air balloon ride over the city. You'll get to see the city from a bird's eye view and enjoy breathtaking views of the Atlas Mountains.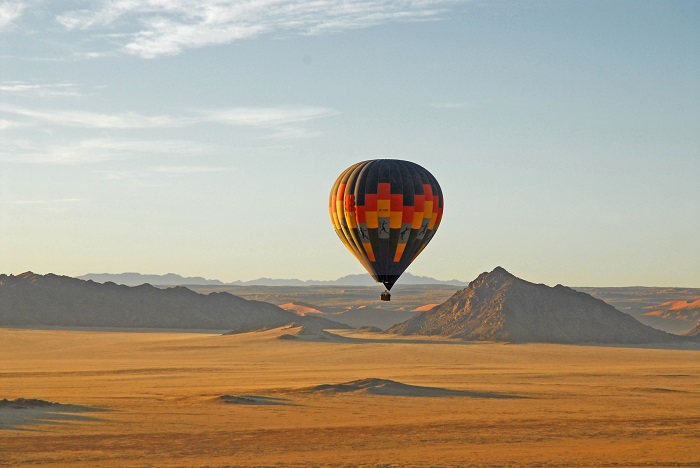 Attend a traditional Moroccan dance performance:
Marrakech is home to several venues where you can watch traditional Moroccan dance performances, including belly dancing and folk dancing. These performances are an excellent way to experience the local culture and music.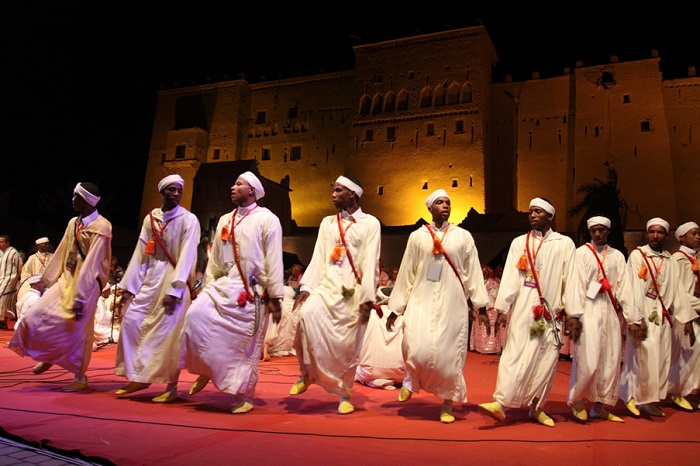 Visit the Saadian Tombs:
The Saadian Tombs are a historical landmark in Marrakech and were discovered in 1917. The tombs are known for their intricate carvings and beautiful architecture, and are a must-see for history buffs.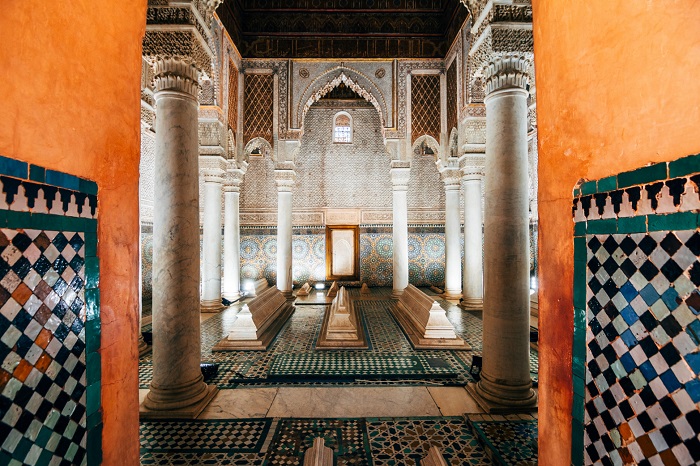 Take a cooking class:
If you want to learn how to cook traditional Moroccan dishes, consider taking a cooking class while in Marrakech. You'll get to learn from local chefs and take home new recipes to try out at home.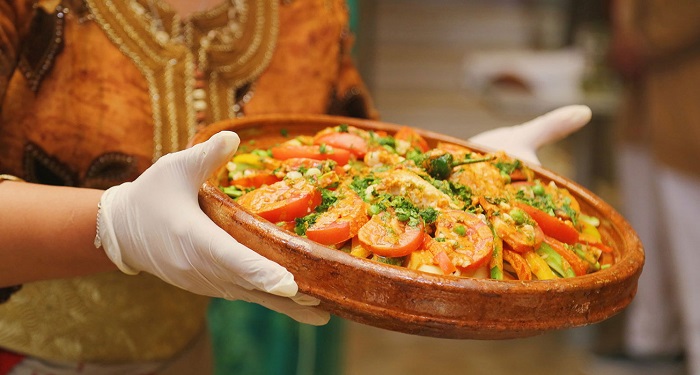 Relax in a hammam:
A hammam is a traditional Moroccan bathhouse where you can relax and unwind after a day of exploring the city. Many hammams also offer spa treatments like massages and facials, so you can pamper yourself while experiencing local culture.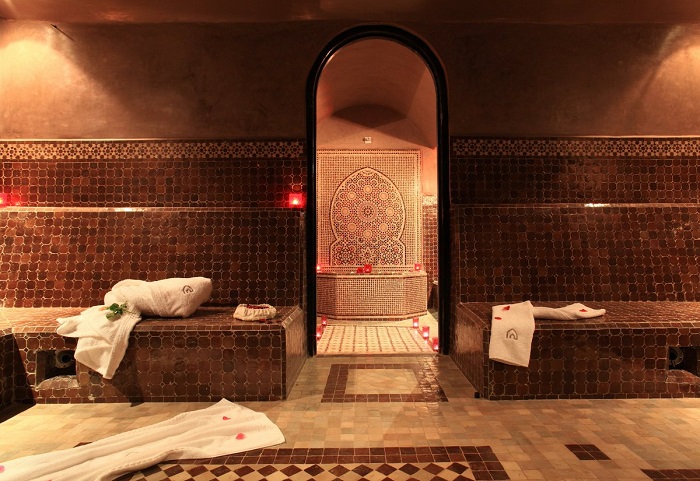 In conclusion, Marrakech is a beautiful and vibrant city that offers plenty of fun activities for tourists. Whether you want to explore the history and architecture of the city, try out delicious Moroccan cuisine, or simply relax in the exotic atmosphere, there's something for everyone in Marrakech.